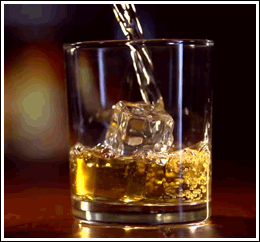 Whiskey Before Breakfast is a great old fiddle tune. Years ago it seemed like everybody was recording it. I had 2 or 3 albums by different artists with various arrangements of the tune. It has certainly become a bluegrass standard.
I remember trying to learn it on the guitar, off a Norman Blake album. I had been visiting my sisters in Boulder, Colorado and purchased the album in a little record store downtown, along with the Nitty Gritty Dirt Band's "Will the Circle be Unbroken". At the time, both those records were impossible to find back home.
The album title was "Whiskey Before Breakfast", but it didn't really seem like the featured song on the record. It was actually the second tune in a two-tune set. In the end, I gave up on it. I was more a finger-picker than a flatpicker. I did come away with something, but it didn't sound anything like Blake's arrangement!
Later on, I did figure out a respectable version on banjo, and more recently adapted it to mandolin.
The Tune
I always thought "Whiskey Before Breakfast" was a traditional Irish tune. It would seem that may not be the case. In fact, many people have attributed it to the late, great Canadian Metis fiddler Andy DeJarlis. I do know that he recorded the tune on more than one album, and I understand he had a copyright on the arrangement (Ok, I read that on the internet). But, whether he originally penned it or not, we may never know.
However, I do know that DeJarlis wrote a good number of great fiddle tunes in his lifetime, like "The Buckskin Reel", "Sitting Bull", "Caribou Reel", "Louis Riel"… and a good number of waltzes and jigs.  Hey! I think I've just come up with some new material to tab out in the coming months.
Anyway, have a listen to "Whiskey Before Breakfast" on the mandolin at 150 bpm.
Here is a slower version:
Whiskey Before Breakfast
Download:
Tab & Music
Just the Notation
Just the Tab
If any downloads or images are missing please let me know. I'll get on it as soon as I can.
"Whiskey Before Breakfast" can also be found in the Fiddler's Fake Book. It's on page 290 of my copy.
Hope you enjoy the arrangement. Please feel free to comment.