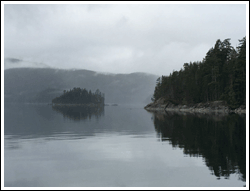 "Simple Gifts" is a well known tune. Even if you don't know it by name, or you don't know the lyrics, you're probably familiar with the melody.
Joseph Brackett wrote the original song in 1848. While the tune was written in the USA, it is often thought to be a traditional Celtic tune.
However, Brackett lived his entire life in the state of Maine. He was an elder in a religious community called the "United Society of Believers in Christ's Second Appearing". Commonly known as "Shakers".
The Tune
Simple Gifts was originally written as a dance tune, but it's often sang as a hymn. Therefore, it is found in many hymnals. The tab I've written below is a basic version of the melody in the key of G.
Listen to Simple Gifts for the mandolin:
Simple Gifts
Download:
Music & Tab
Just the Notation
Just the Tab
If any downloads or images are missing please let me know. I'll get on it as soon as I can.
Simple Gifts – Lyrics
Here are the original lyrics for Simple Gifts. Or, at least something close to the original!
'Tis a gift to be simple, 'tis a gift to be free.
'Tis a gift to come down where you ought to be.
And when we find ourselves in the place just right
It will be in the valley of love and delight.
When true simplicity is gained
to bow and to bend we shan't be ashamed.
To turn, turn will be our delight
'Till by turning, turning we come 'round right.
In the early 60's, Sydney Carter came up with some completely different lyrics, and put them to Brackett's melody. He called it "Lord of the Dance". Michael Flatley used that tune in his Irish musical production by the same name. As a result, the original is not as well known as Carter's version. Probably one of the reasons why so many people think its a traditional Irish tune.